Freight forwarder Alf Andersen AS
Alf Andersen AS is a family-run forwarding company with roots dating back to 1865. The company is still owned by the family after almost 160 years of versatile forwarding activities. A small but efficient and flexible freight forwarder in a changing market. We cover a wide range of logistics-related
services, including:
Collection of goods worldwide through our great agent networks
Export of goods to the rest of the world, also through agent networks
Domestic shipping with our well-established partners
International and national air freight - see separate section
International sea freight - FCL and LCL - see separate section
Transit and follow-up on shipments
All type fortolling
All types of customs clearance
Direct customs clearance in all Norwegian customs offices
Electronic recalculation of customs declarations
Packing, preparation and inspection of goods
Storage of goods- all types
Distribution by courier, van, lift truck, truck, crane truck and container drayage
By using a nominated freight forwarder, it's easier to achieve good management of the company's logistics challenges. Through long-term cooperation, we get to know each other's routines, which will save us a lot of valuable time. This way, Alf Andersen AS can become the link your company needs between the world of transport and the desired delivery location. Through good planning and good inventory management, projects can be consolidated and forwarded directly to the end customer without going through the importer's warehouse.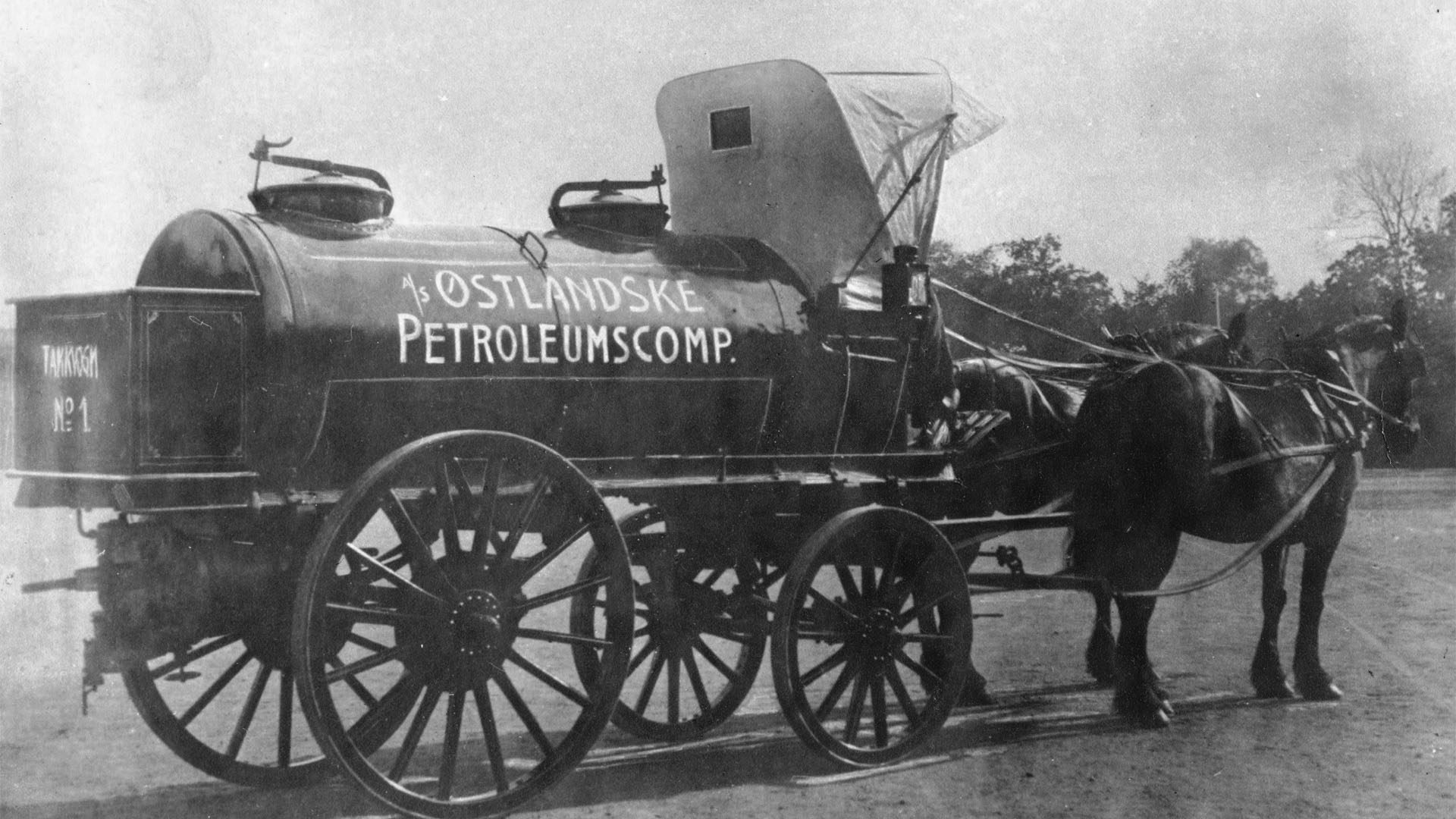 The story of Oslo's oldest forwarding company
Alf Andersen AS was established in 1865, when Andreas Arndt Martinius Andersen (b. 24.08.1848) gradually started up his transport business and eventually a freight forwarding in old Oslo (which in 1877 became Kristiania.) Here he collaborated with his daughter-in-law's father, Satterup, as shown in the picture.
The founder was a successful businessman, who was also active in association life. He was, in 1882, the first chairman of Kristiania Bryggearbeideres Forening, and eventually owned Hasle Hovedgård with 22 horses in the stable. His son Arndt Edvin Andersen and his brother Eugen ran the company until Arndt's only child and son Alf Andersen took over the company. At the same time, he started his own company called Alf Andersen in 1938.
Alf's two sons: Eyolf Arndt and Pål Edvin Andersen each took over their company after father and grandfather. Eyolf ran Alf Andersen, and Pål ran Arnt Edvin Andersen. Together they ran these companies, in Tollbugata 4, 8th floor. From 1970, however, they moved the operation to Fred Olsensgt. 11, 3.etg. In 1974, the company became a joint stock company, and was registered in Brønnøysund.
In the years 1970-1985, the 5th generation, consisting of Espen Arnt Andersen and Siri Merete Andersen began working in the company. First in the form of summer jobs, and then permanently. Espen was a full-time employee in the period 1979-1985, and Siri in the period 1977-1979. In the autumn of 1987, Siri returned. This time with the surname Wingaard. Espen, who had always been on the board, became chairman in recent years.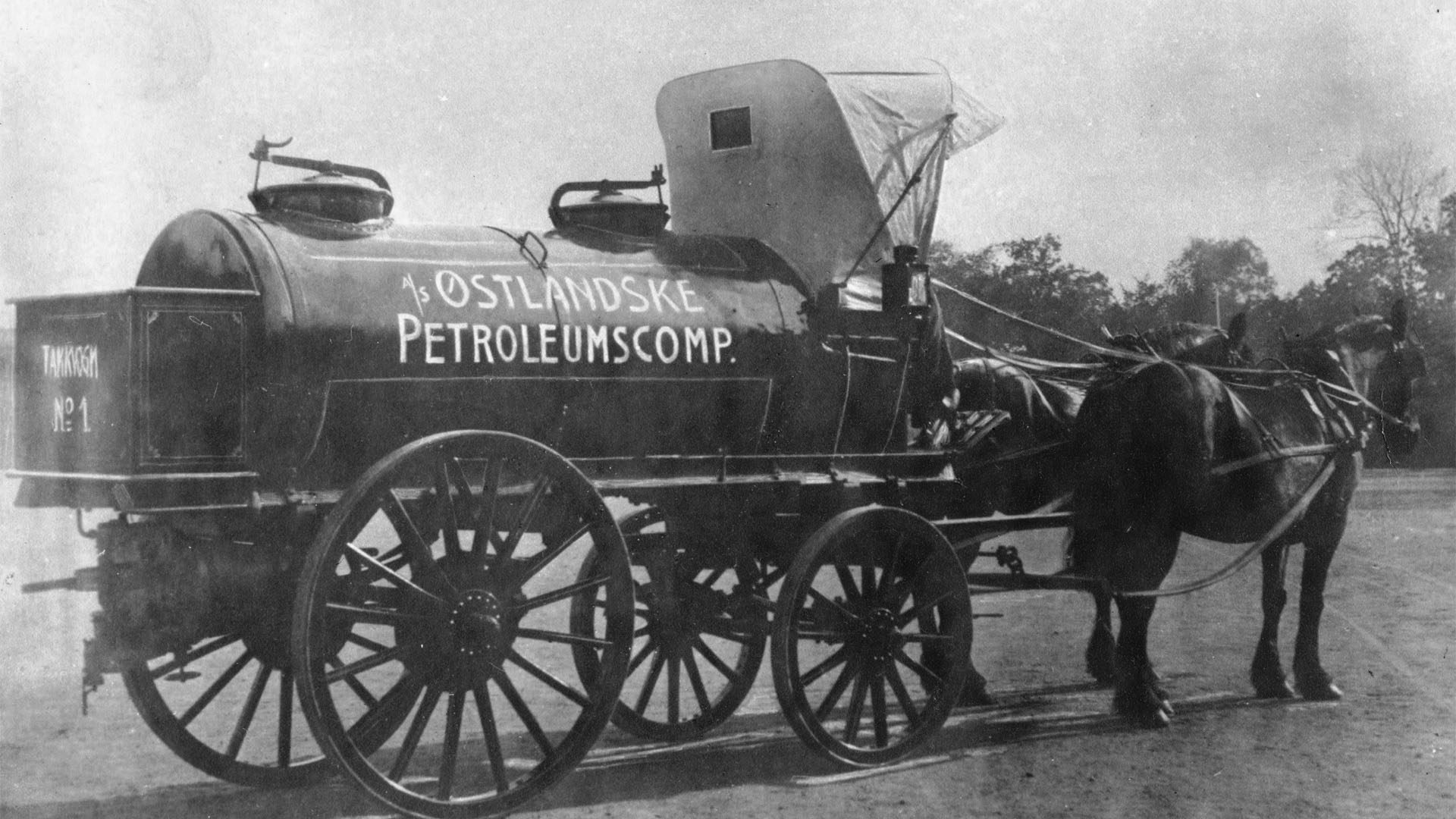 In 1993, the company moved to Skur 49, on Langkaia in Bjørvika, and became part of a vibrant environment with many other freight forwarders. Siri took over the formal responsibility for the company, when Eyolf A. Andersen retired in 1996. In 2003, the 6th generation started, with Siri's daughter Therese Wingaard (and a couple of years later her brother Aksel Wingaard) joining the company.
In December 2009, the company moved to, what was then called, Paulsenkaia (Skur 61), also in Bjørvika. With this, Alf Andersen had kept freight forwarding activities in the heart of Oslo for more than 150 years.
In the spring of 2014, the company moved to Kongshavnveien 28. Alf Andersen AS moved to Trollåsveien 8, September 2016, where they are now located, close to the city limits to Oslo.
In the autumn of 2021, three generations met on the board, and it was decided that Aksel Wingaard would take over as general manager of Alf Andersen AS. Siri Wingaard retired in November 2021. As of 2022, Aksel and Therese Wingaard continues to run the company as representatives of the family's 6th generation. Our hope is that the company will keep the wheels turning for many generations to come.